Release Note
February 2023
EU Region
Content types
Question Set
Question set now supports adding the Image choice content type. When authoring Question Sets, you'll now find Image Choice as one of the question types you can add: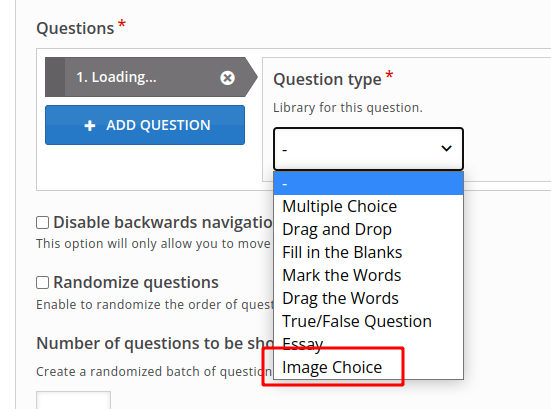 Below is an example of a Question Set containing two Image Choice tasks
Did you know that Image Choice also will become available inside Course Presentation, Interactive Video, Interactive Book and Column in a later release?
Documentation Tool
Previously, it was not possible to download the docx file on iPad. This is now fixed.
Flashcards
Added possibility to randomize the cards through a new setting in the Flashcard authoring tool: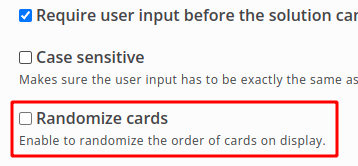 Accordion
Fix word-wrap in accordion headers.
Images
Fix HTML encoding for alt and title attributes.
Fill in The Blanks
Fixed answers counted wrong
Fixed answers surrounded by nbsp
Accessibility improvements
Documentation tool
Fix "Add goal" button not accessible for keyboard users
Other changes
Spanish
Spanish has now been added as language on h5p.com. The preferred language can be changed on the organization level or on each user's My Account page.
Did you know h5p.com already have support for French and Dutch?
Inline Support
A beta version of an inline support widget is made available for some organizations.
Non-visual
Audio recorder: update underlying JavaScript library
Links in content types: Change default protocol from http to https.