For an Interactive Video to generate scores/reports it needs to have a Submit Screen or End Screen.
Here you'll learn how to add the Submit Screen inside an Interactive Video, so it can generate scores.
For this, you'll need to, create an Interactive Video, add an Interaction, then follow these steps:
Note: The Submit screen will only pop up for users if there is at least one gradable activity added.
Step 1: Drag the video player to the point at which you'll want the End Screen to pop up (typically at the end of the video after the last task). After this, click the green star and then click on "Add submit screen at m: ss"
Note: here it is also possible to remove the submit screen, all you have to do is click on the "X" in the top left corner of the submit screen pop-up.
Step 3: After doing this, press "save", in the top right corner.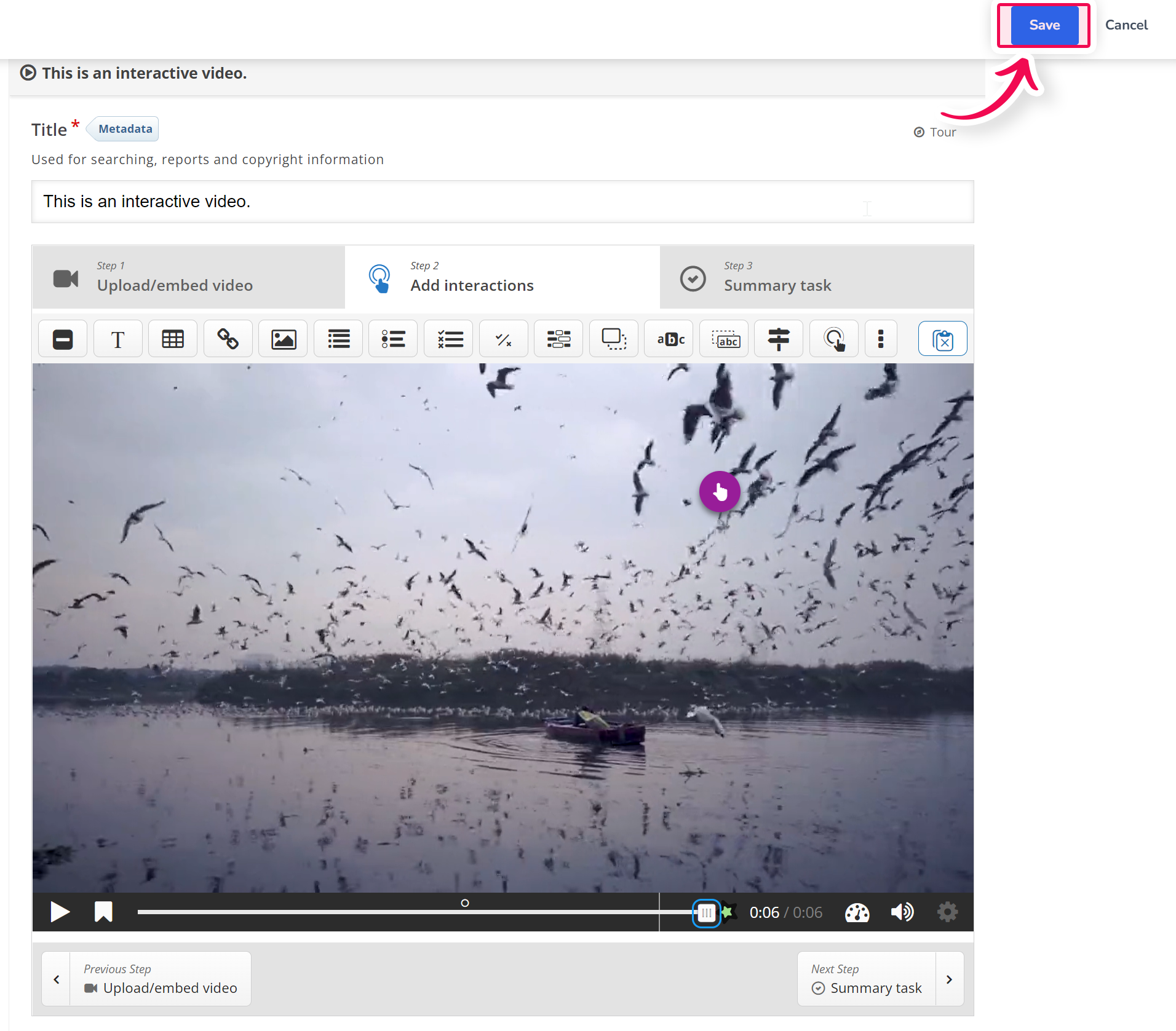 Step 4: Now the content should be ready to be tested. So after playing the video and doing the interaction, the answers should be allowed to be submitted.