H5P provides integration with Canvas through H5P.com, which helps authors to review learners' reports through Canvas SpeedGrader.
First, you need to have an H5P.com account and make sure your Canvas admin has set up the LTI integration either 1.1 or 1.3 with H5P.com.
After following the instruction above, you will have a published assignment that contains H5P content. The learners of the Canvas course will be able to complete the task and receive the grade.
To know more about the Canvas feature, visit this link.
Here is also a preview of how to access the SpeedGrader: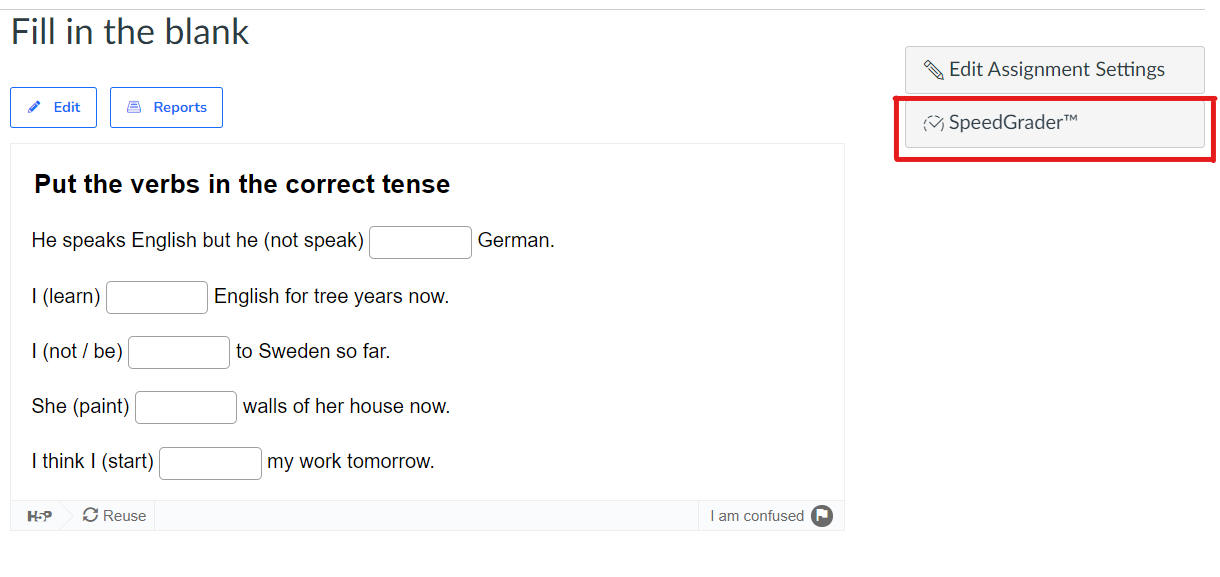 On this page, you can choose to see the report of any learner that completed the assignment. And you are also able to change the grade or add comments for the student.