H5P's latest addition, the Smart Import feature, empowers you to swiftly create captivating content. By simply providing content from diverse sources like files (audio, video, or text documents), URLs (YouTube, Wikipedia, or a random web page), or text inputs, you can unlock the potential of this powerful tool. Driven by advanced AI technology, the Smart Import feature generates dynamic H5Ps tailored to your preferences. This AI engine will analyze the provided content by identifying key concepts, so then it can create informative materials and interactive elements to assess users' knowledge.
We have created this Step-by-step guide so you can also create engaging H5Ps using the Smart Import feature. You can also visit our other resources for the feature here Smart Import.
These are the steps:
Step 1: Choose Smart Import
Having already logged in as an author, inside the "Manage Content" section, click on the "Smart import" button.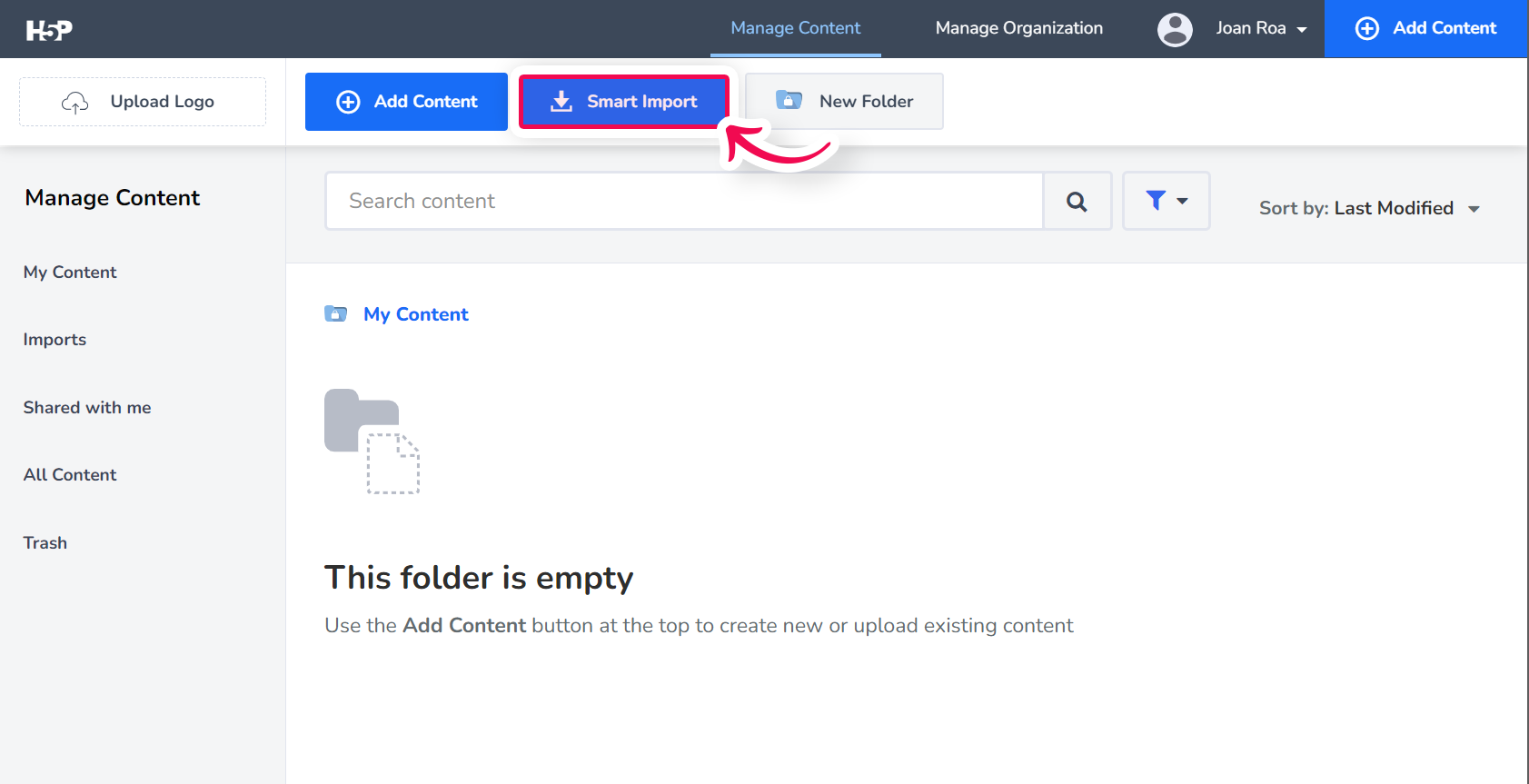 Step 2: Upload Content
You can upload various types of sources including files (audio, video, or text documents), URLs (Youtube, Wikipedia, or a random web page), or text inputs. Here, you have the flexibility to load from several sources, allowing you to create numerous H5Ps. It's important to note that each H5P will only be generated from a single source.

Step 3: Review Text
Allow some time for the processing of your content. Once the processing is finished, your original content will appear in the imports section, available for your review.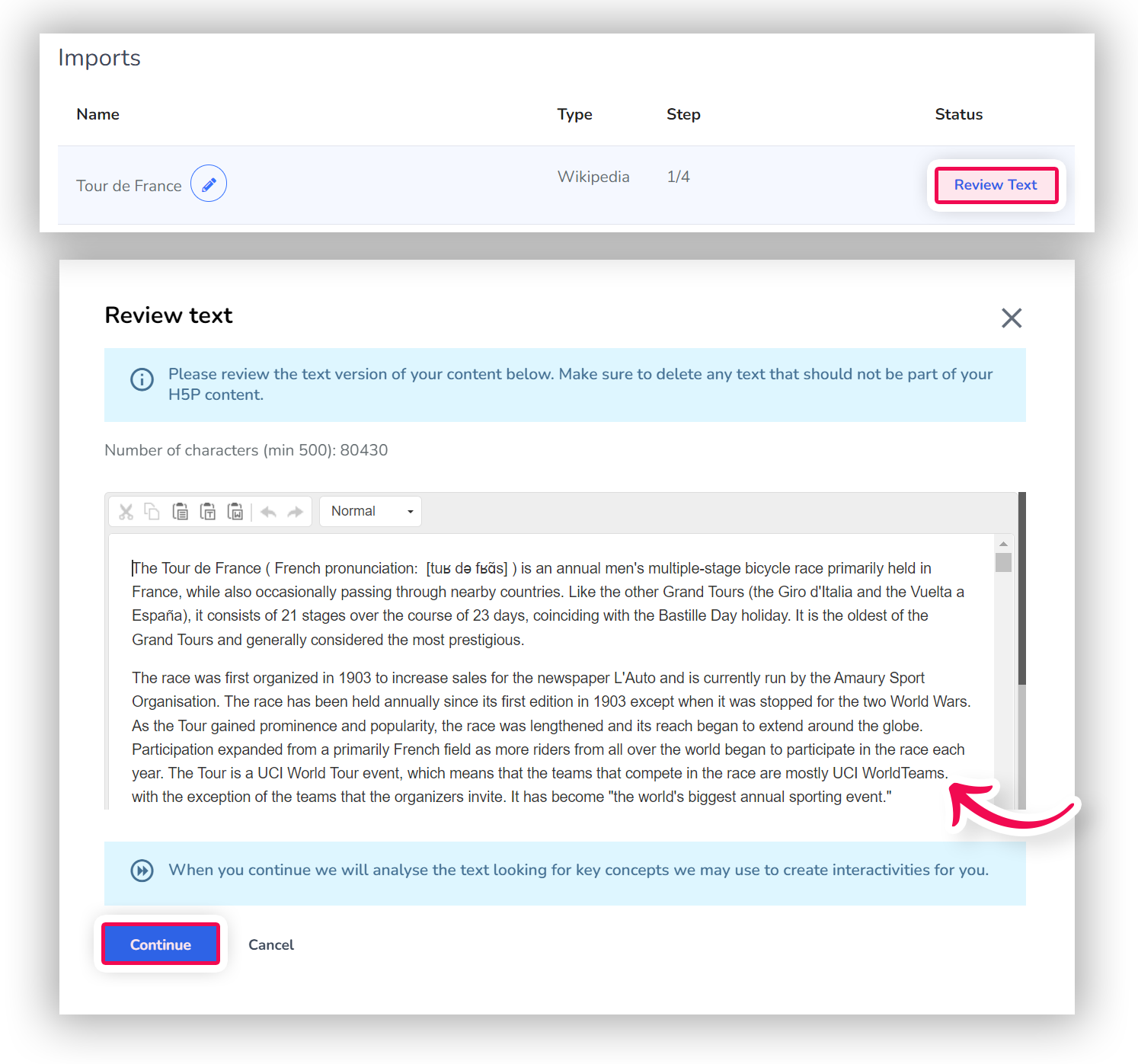 Step 4: Review Concepts
Through the analysis of the reviewed text, we identify relevant concepts. These selected concepts serve as the foundation for creating interactive questions and additional elements.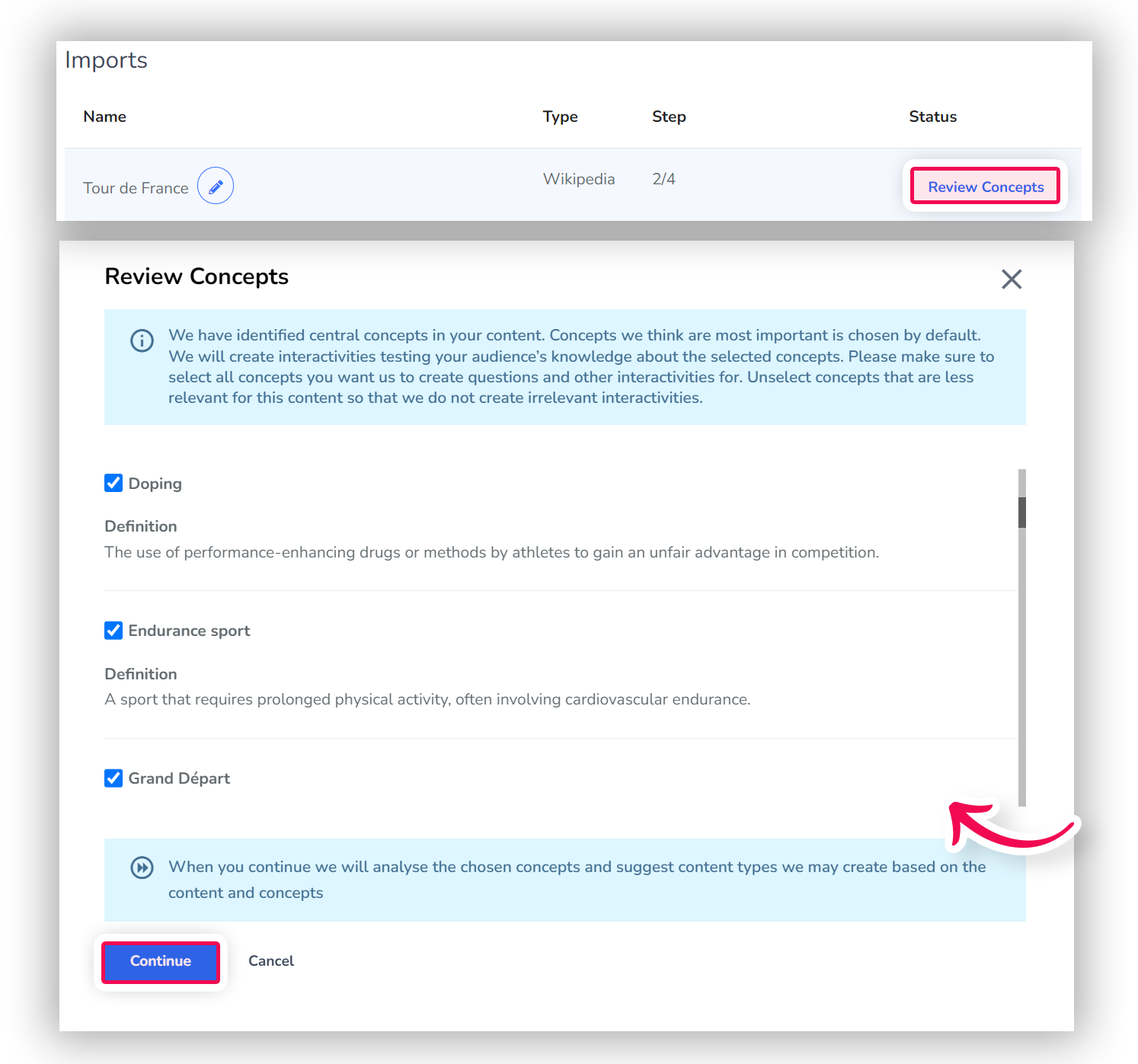 Step 5: Select Content Types
You have the freedom to select the desired content types, and we will generate the content for you, aligning it with the concepts you have chosen.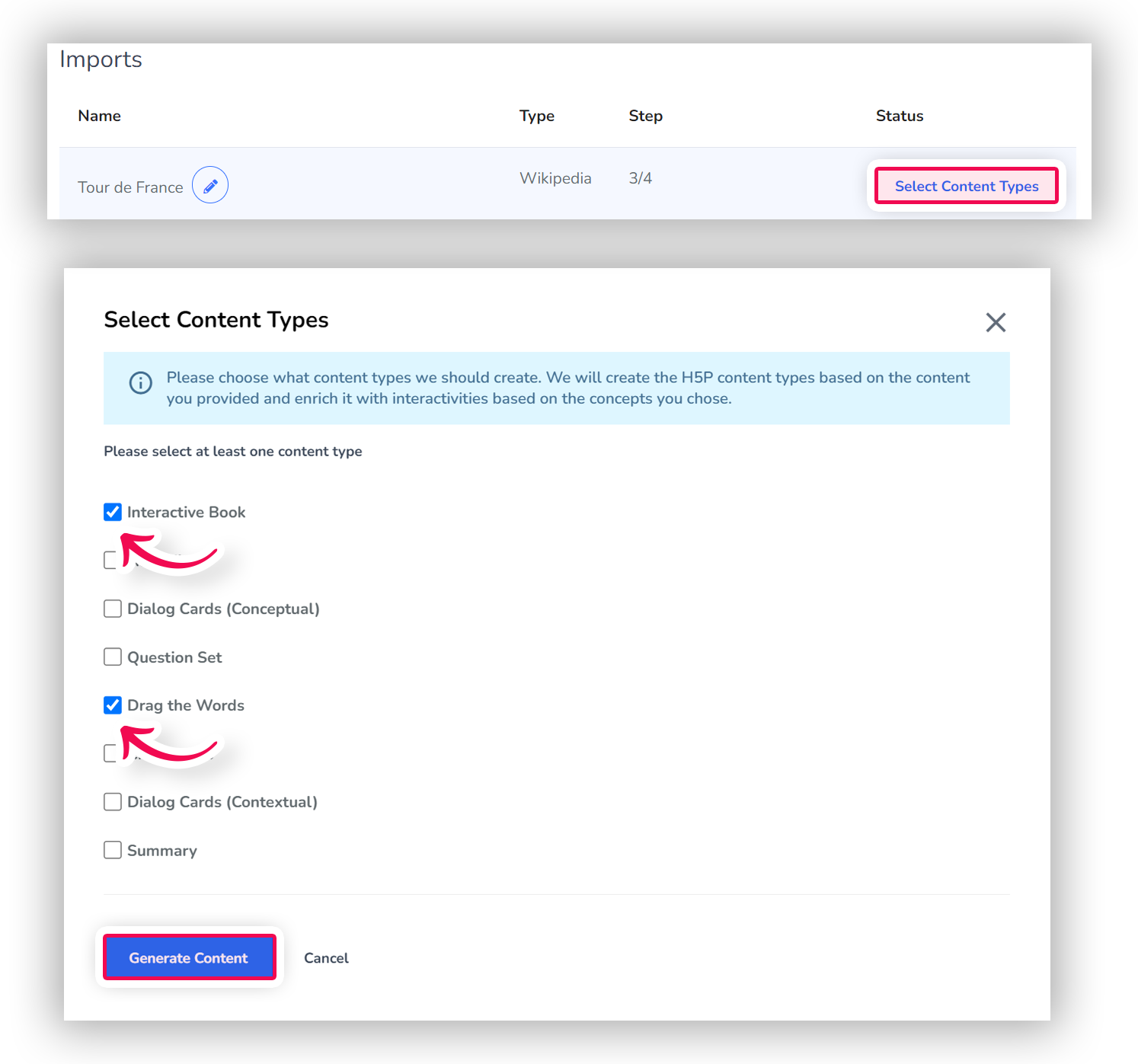 Step 6: Test the newly created H5P
Please await the completion of your H5Ps' creation. Once finished, you can proceed to view and, if necessary, edit your creations.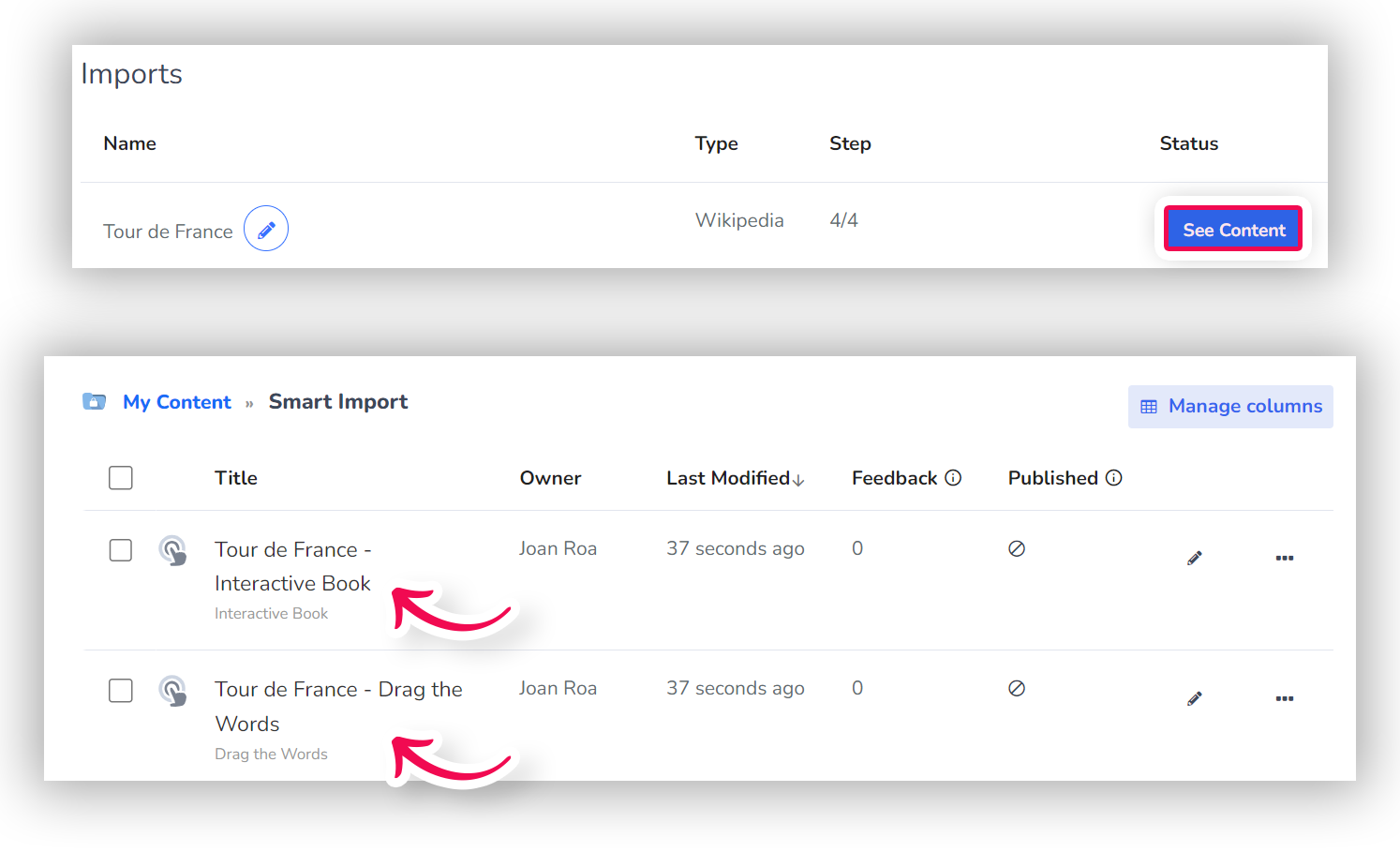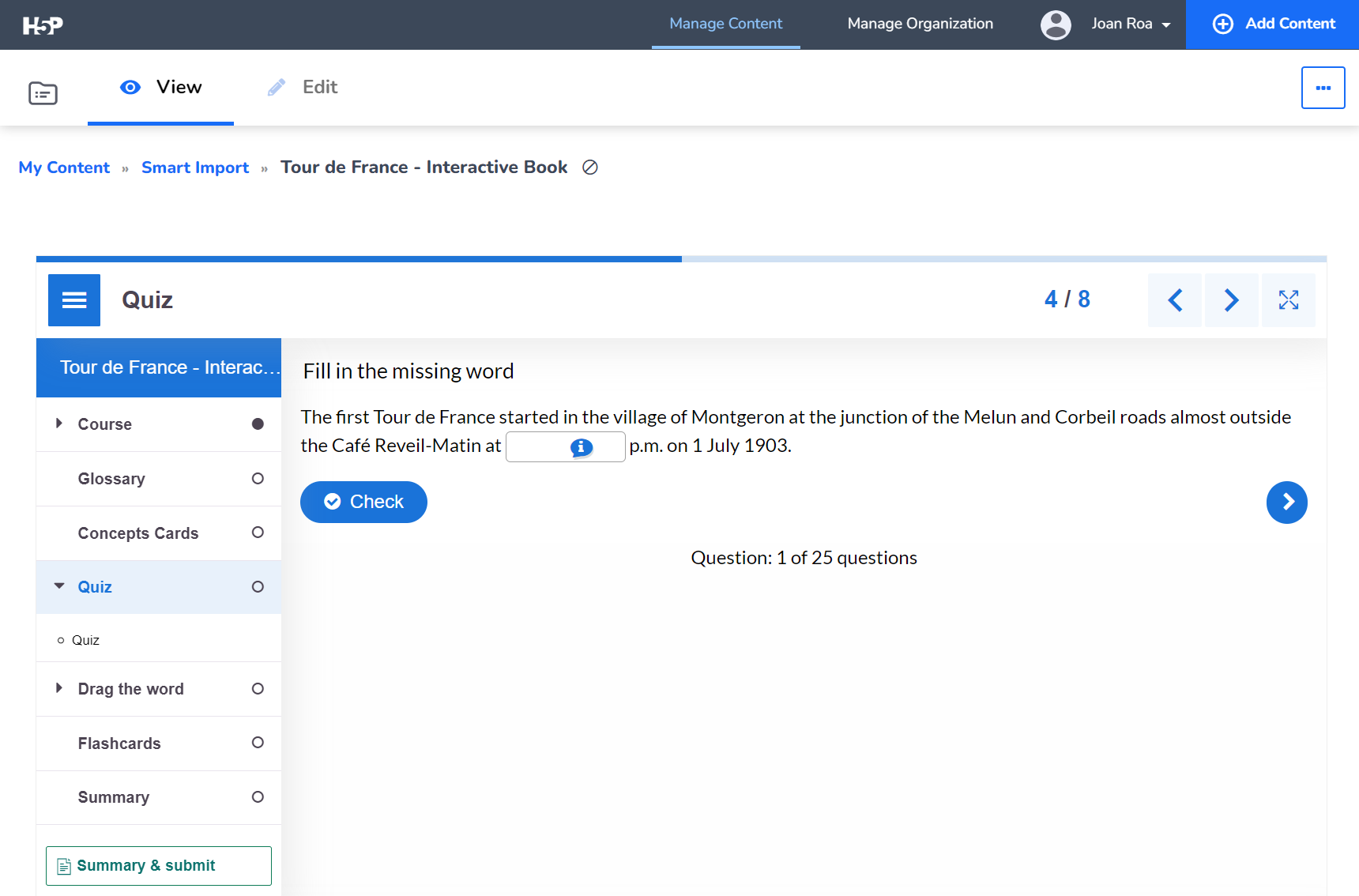 If you wish to modify parts of the H5P, here you can simply click on the "Edit" button and change the parts you want to alter.
Note: You will also get notified via email each time one of the steps is completed, for example, the creation of concepts.