When being in the "Content View", you can see all the content done by you or your organization.
Content Section
Below "Manage Content" you can see four different sections that filter the content:
To see how to manage your content, visit this link.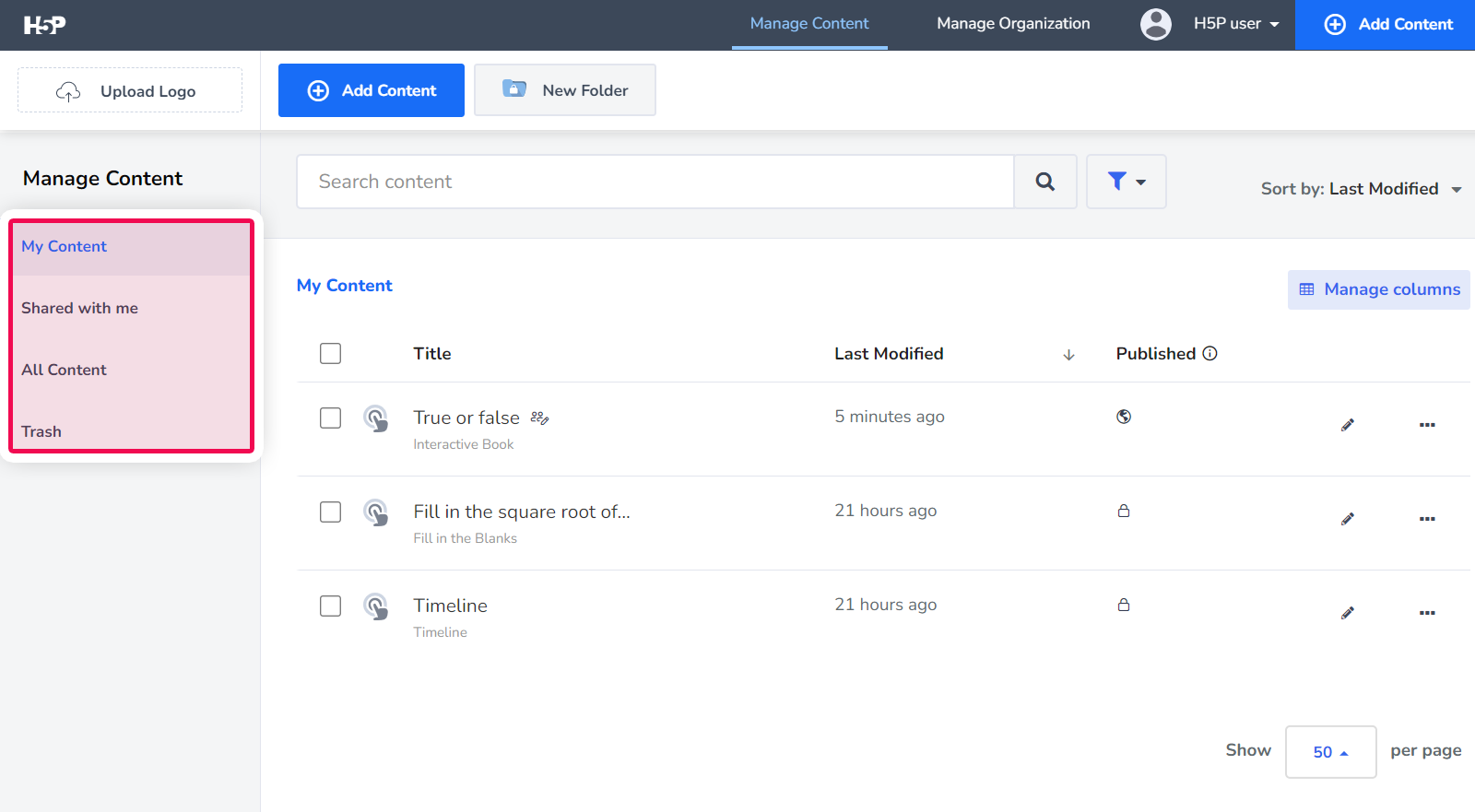 My Content
Here you can see the items that you've created or the ones you've been assigned as an owner.
Shared with me
You can find here the content to which you've been added as a collaborator.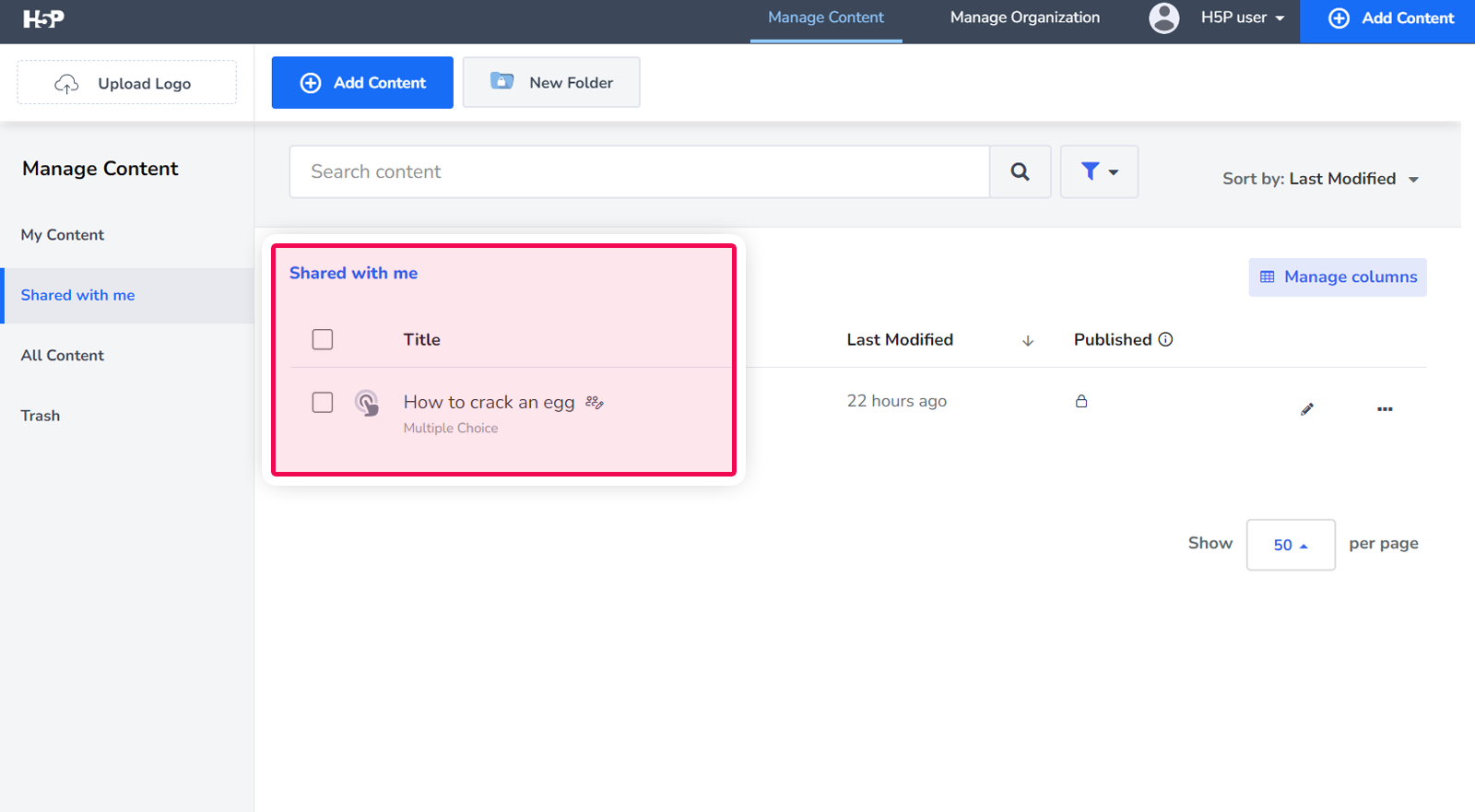 All Content
In this section are all the content and folders that have been created within your organization.
Note: Only Admins and Super users will see all the content created on the organization. Authors are only able to see their content. To read more about the roles, visit this link.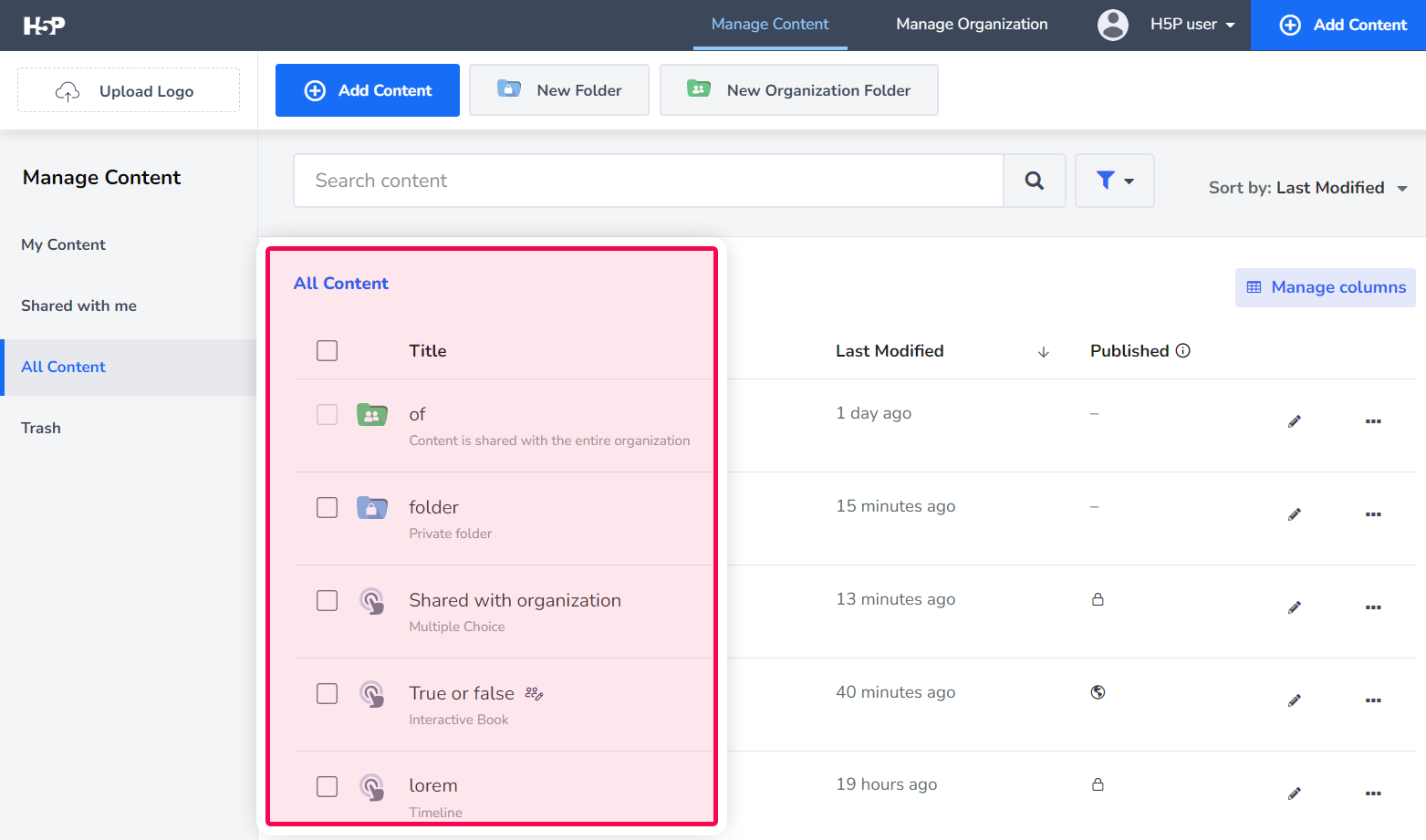 Trash
Here is where Administrators and Superusers can see the archived items. Here is possible to either restore or permanently delete H5Ps and folders.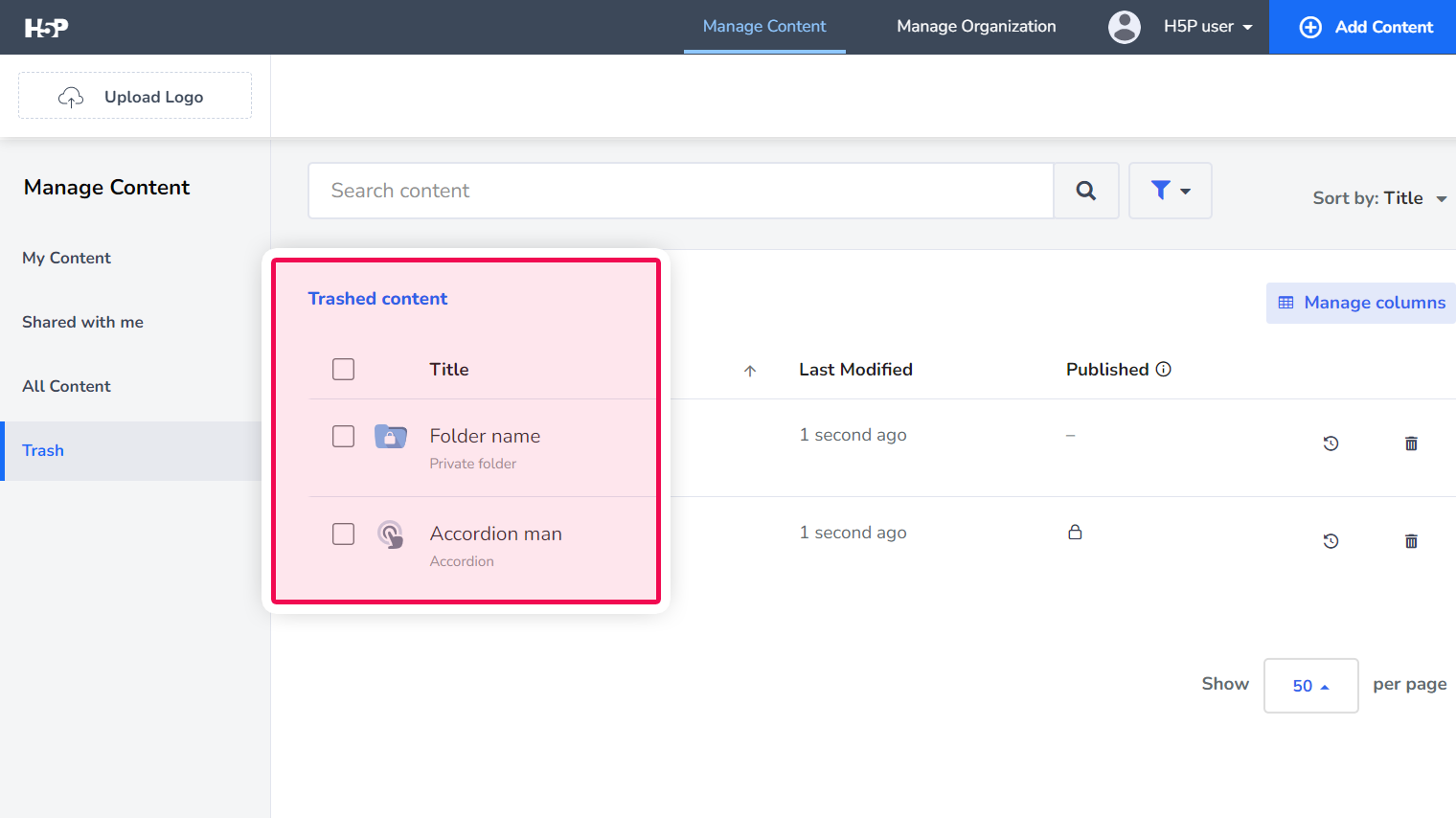 Folders
While being in the "Content View", it is also possible to create Folders.
There are the normal folders and the organization folders.
To create a normal folder just click on the "New Folder" button, type the desired name and press Create. Now you should see the new folder in the "My content" section.
Now it should be easier to organize your content.
Note: changing the owner or adding collaborators to the folder, will not modify the H5Ps inside the folder.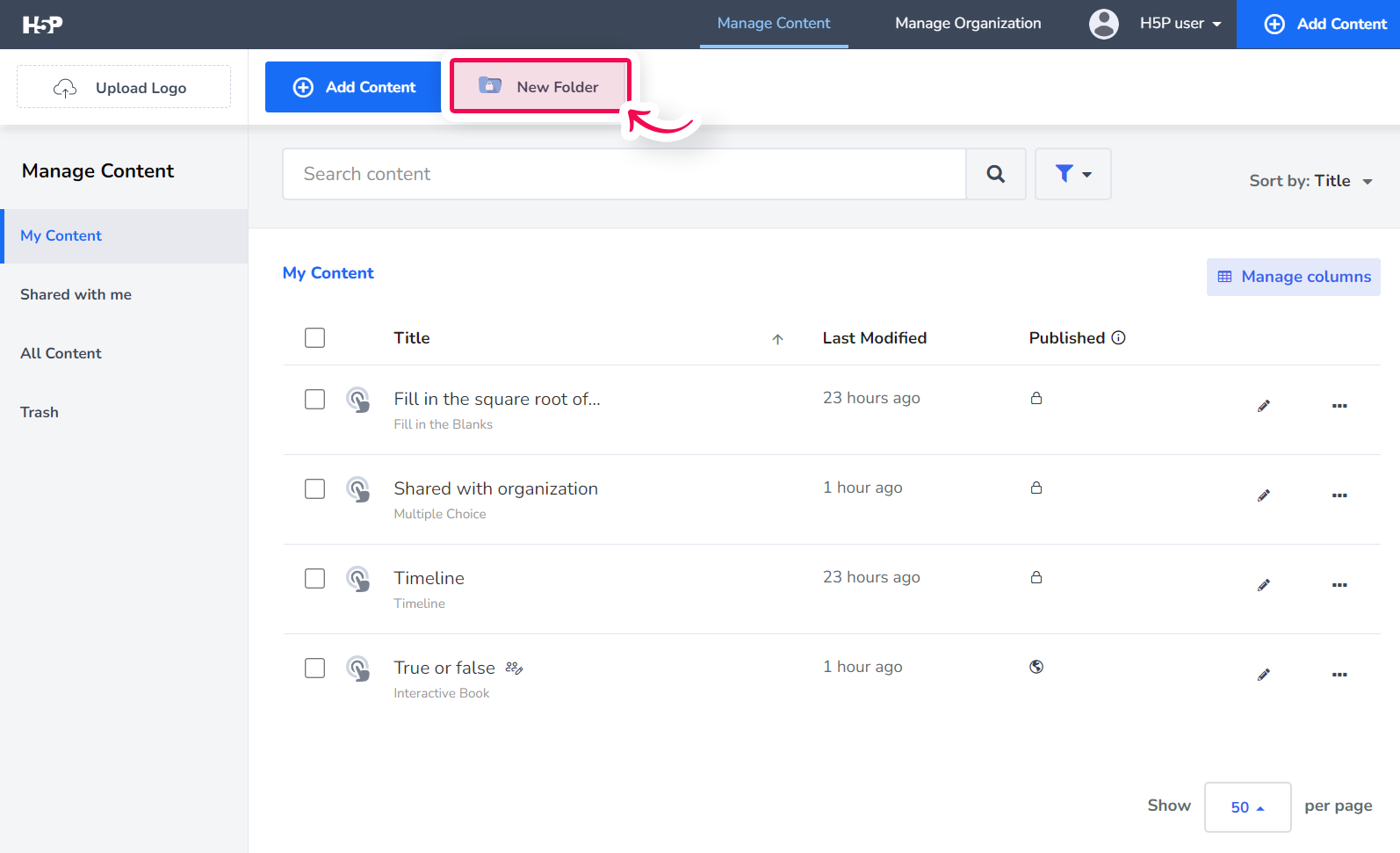 To create an organization folder first go to All Content, in there you will find the "New Organization Folder"
After doing this it should be easier to share content with all the members of the organization. Just add the content to the Organization Folder.
Note: Only Admins and Superusers can create organization folders.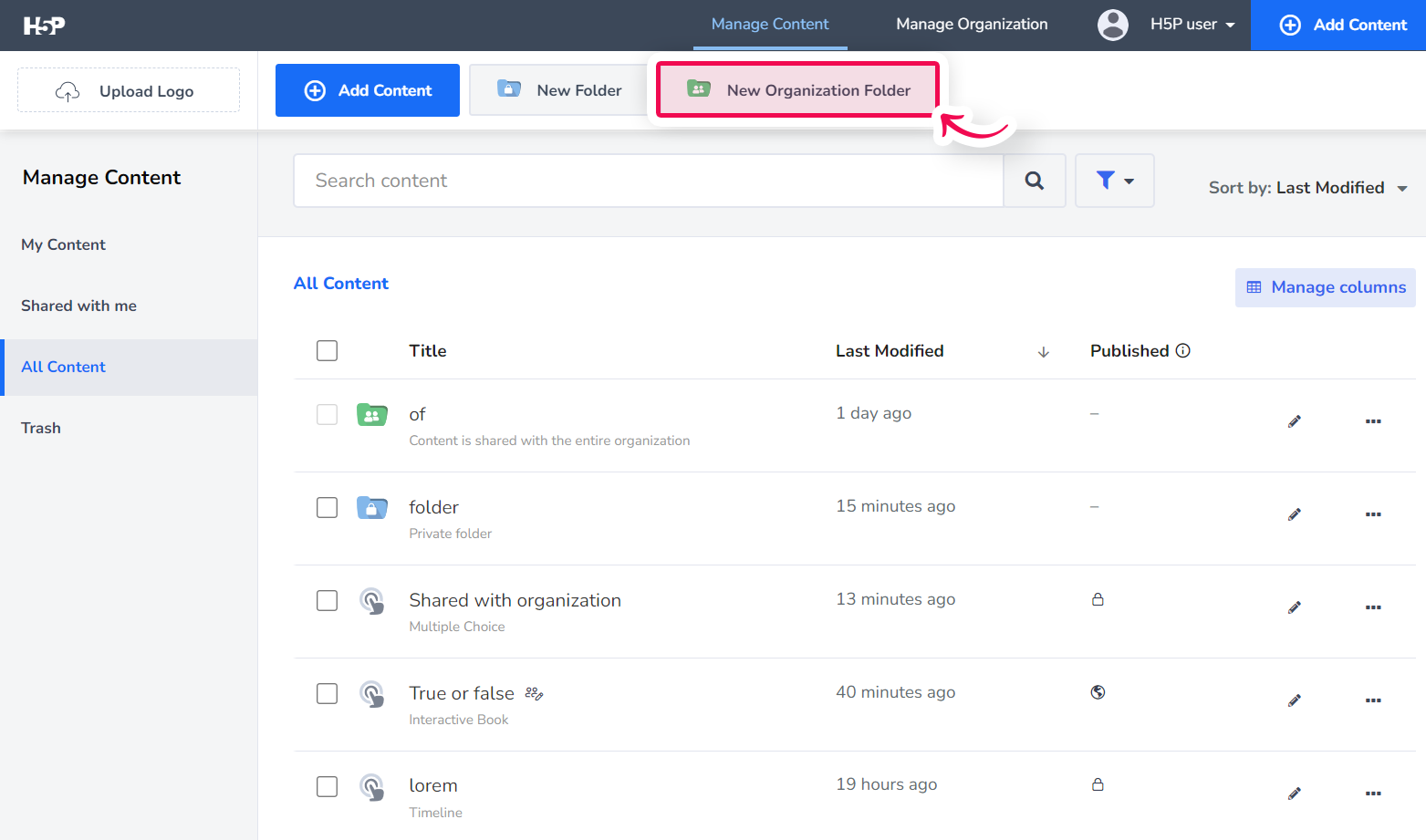 Manage Columns
Additionally, using the Manage Columns button it's possible to alter the information columns that are being displayed for your H5Ps. To show, for example, the current owner of the content.