It is easy to change the language of the built-in interface texts for H5P content. If you can't find the language you want you may contribute translations to the H5P project.

The language switcher is part of the "Text overrides and translations" functionality of the authoring tool: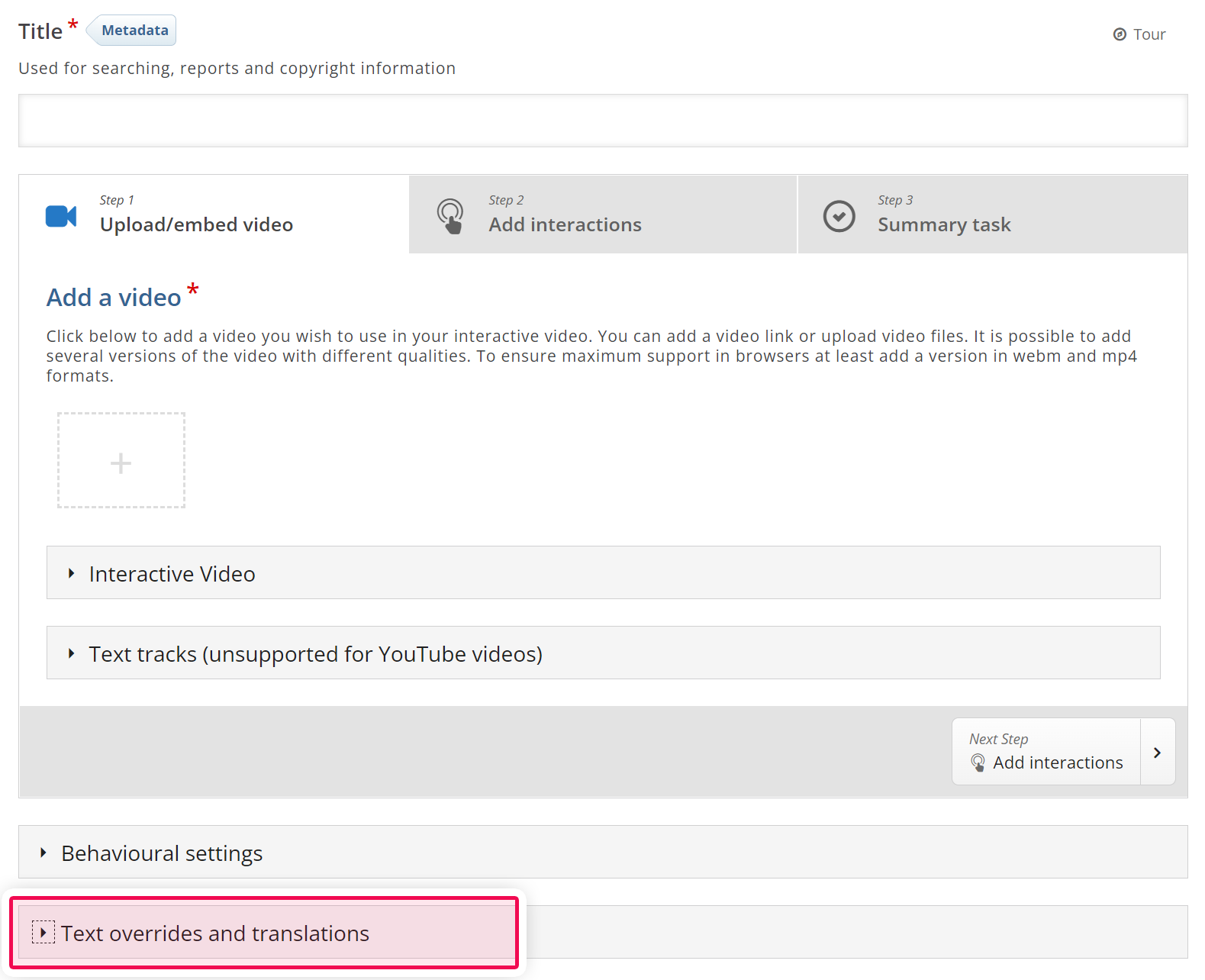 After selecting the desired language, the text should already change.
These are the currently available languages:
English

Afrikaans

Arabic (العربية)

Bulgarian (Български)

Bengali

Bosnian (Bosanski)

Catalan (Català)

Czech (Čeština)

Danish (Dansk)

German (Deutsch)

Greek (Ελληνικά)

Spanish (Español)

Spanish, Mexican

Estonian (Eesti)

Basque (Euskera)

Persian (فارسی)

Finnish (Suomi)

French (Français)

Galician (Galego)

Hebrew (עברית)

Croatian (Hrvatski)

Hungarian (Magyar)

Italian (Italiano)

Japanese (日 本 語 )

Georgian

Cambodian

Korean (한국어)

Latvian (Latviešu)

Mongolian

Norwegian Bokmål (Bokmål)

Dutch (Nederlands)

Norwegian Nynorsk (Nynorsk)

Polish (Polski)

Portuguese, International

Portuguese, Brazil (Português)

Russian (Русский)

Slovak (Slovenčina)

Slovenian (Slovenščina)

Sámi (Southern)

Sámi (Northern)

Sámi (Lule)

Swedish (Svenska)

Tajik

Turkish (Türkçe)

Ukrainian (Українська)

ZH-CN

Chinese, Simplified (简体 中 文 )

Chinese, Traditional (繁体 中 文 )

Chinese, Taiwan, Traditional

Lithuanian (Lietuvių)

Serbian (Српски)