H5P.com supports Google's two-factor authentication (2FA) as an optional feature for increasing security.
2FA can be enabled by role and is available by visiting Manage Organization -> Settings -> Security Settings. After selecting the desired settings click on Save settings.
Below you will see the default settings: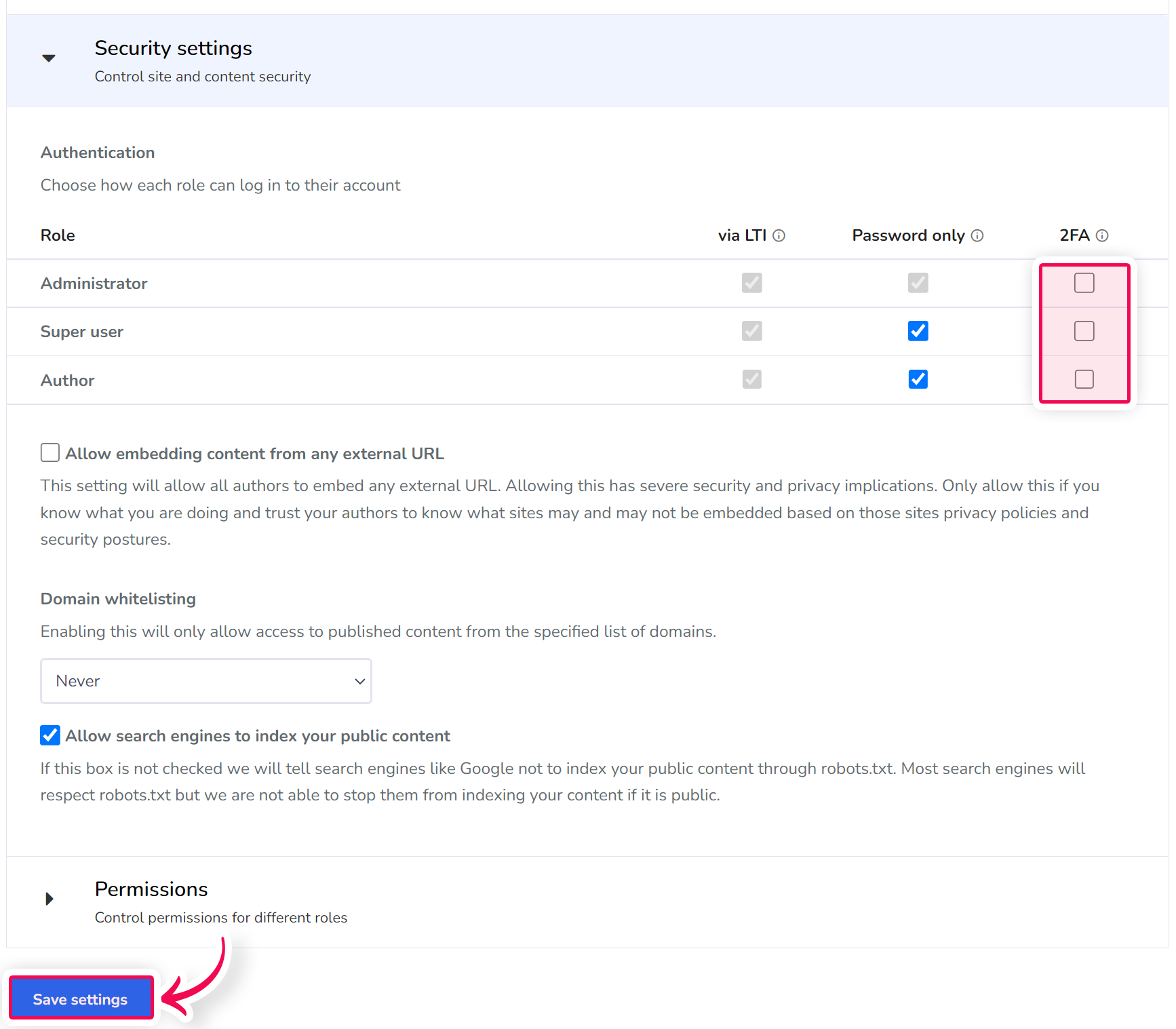 ---
When this has been enabled, the relevant users are forced to set up 2FA the next time they visit h5p.com directly. I.e: 2FA is not in use when visited through an LMS (LTI).
It should look something like this: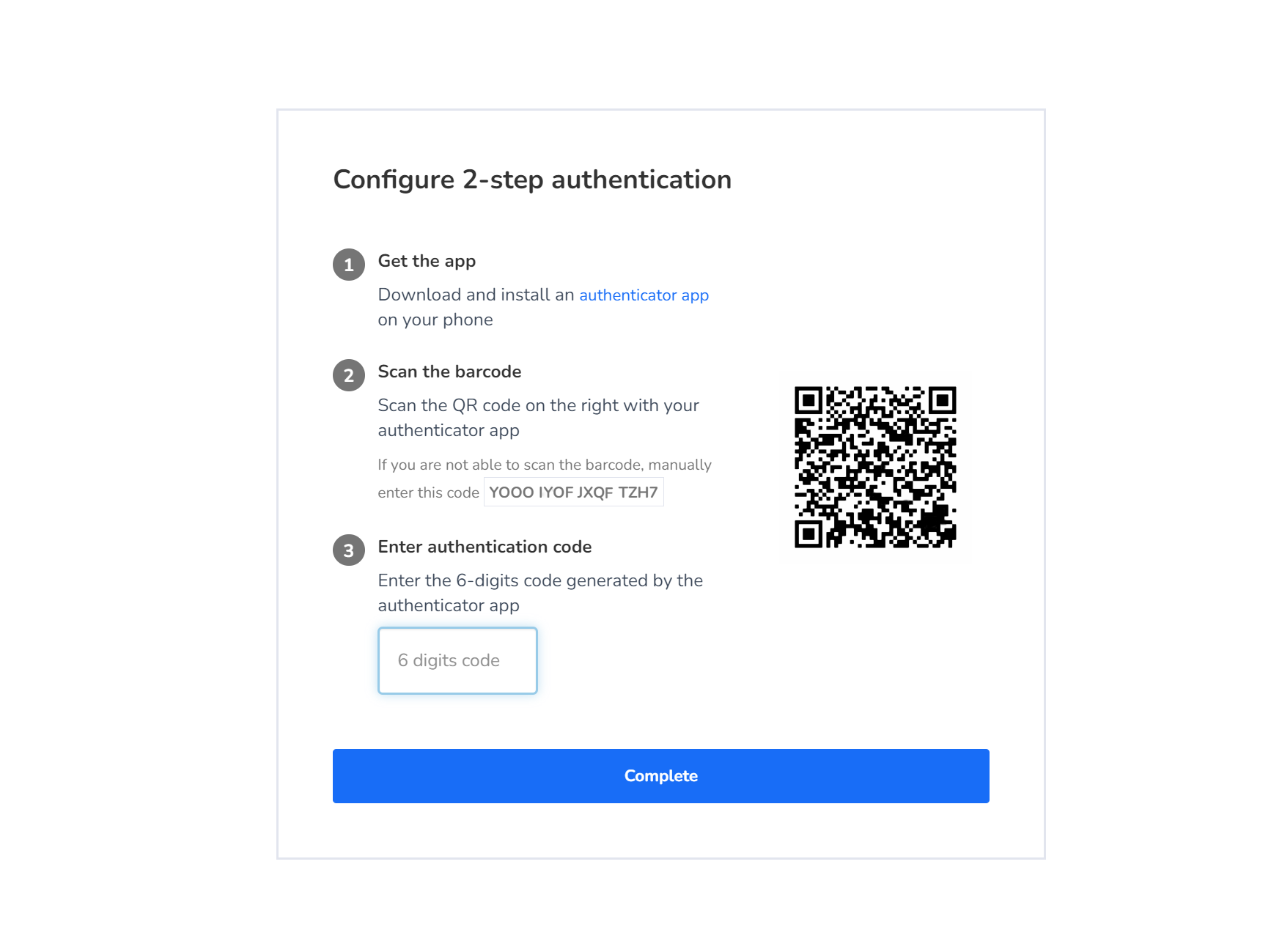 ---
To be able to use this feature, each user needs the Google Authenticator app on their device.
After setting up the Two-factor authentication, every time the selected user logs in, it should look something like this: